Posts for: September, 2018
By South Lyon Dental Group, PLC
September 20, 2018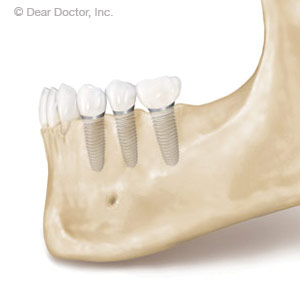 You've probably heard a lot about dental implants as replacements for missing teeth. So, why are they so popular with both patients and dentists? While other restorations can mimic the color, shape and texture of natural teeth, dental implants have one clear advantage — and it's all about the bone.
The bone in your jaws provides stability and structure for teeth — without it and the intricate system of gum tissue attachments teeth couldn't survive the normal biting and chewing forces they encounter every day. That's why bone health is crucial for maintaining tooth integrity.
Teeth also help bone to remain strong and healthy. The forces we generate as we chew transmit through the tooth roots to the bone, which stimulates continuing growth. If a tooth is missing, however, the bone around it doesn't receive this stimulation and may begin to lose some of its volume and density — up to a quarter of its width in just the first year after tooth loss.
This bone loss continues even with other restorations because they're not able to stimulate bone growth. But dental implants can. This is because the portion of the implant imbedded into the bone is constructed most often of titanium, which has a natural affinity toward bone. Bone cells are naturally attracted to titanium and will begin to grow and attach to the metal surface, a process known as osseointegration.
Through osseointegration, the implant develops a durable bond with the jawbone a few weeks after surgery that surpasses other restorations, and is a prime reason for their success rate. Although installing implants can be an expensive undertaking, their proven longevity may result in less maintenance, repair or replacement costs over time than other replacement options.
If you're considering dental implants, remember it's what you can't see beneath the attractive crown that makes them special. And it's a choice you can depend on to provide you a beautiful smile for years to come.
If you would like more information on dental implants, please contact us or schedule an appointment for a consultation. You can also learn more about this topic by reading the Dear Doctor magazine article "Dental Implants."
By South Lyon Dental Group, PLC
September 10, 2018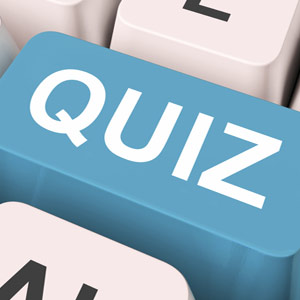 1. What is dental erosion?
a. tooth decay; b. dissolving of tooth enamel by acids in food or drink; c. destruction of tooth material by wear; d. attacks on teeth by bacteria
2. Which of these drinks does not cause dental erosion?
a. orange juice; b. cola drinks; c. water; d. energy drinks
3. Soda sweetened with artificial sweeteners does not cause dental erosion.
a. true; b. false
4. Brushing your teeth immediately after consuming acidic food or drinks may make erosion worse.
a. true; b. false
5. Waiting after consuming acidic foods or drinks allows time for your saliva to neutralize the acid and add calcium back to the enamel in your teeth.
a. true; b. false
6. How long should you wait before brushing after consuming acidic foods or drinks?
a. 10 minutes; b. 20 minutes; c. 30 minutes to an hour d. eight hours
7. Loss of tooth surface material due to dental erosion is reversible.
a. true; b. false
8. People who suffer from bulimia, a psychological condition in which they frequently induce vomiting, often develop severe dental erosion from stomach acid.
a. true; b. false
9. What is the meaning of a low pH value?
a. high pH means high acidity; b. low pH means high acidity; c. neutral pH means high acidity; d. none of the above
10. Properties of a beverage that define their likelihood to erode your teeth are its acidity and its buffering capacity (resistance to being neutralized by saliva.)
a. true; b. false
11. Cola beverages, sports and energy drinks, and fruit juices have a low pH and high buffering capacity. What other factors determine their likelihood of causing dental erosion?
a. acid concentration; b. drinking them more frequently; c. swishing them around in your mouth; d. all of the above
12. How can you reduce dental erosion from the beverages you drink?
a. drink acidic beverages only at mealtimes and not all day long; b. drink beverages with added calcium; c. sip drinks through a straw to reduce contact with your teeth; d. all of the above
Answers: 1b, 2c, 3b, 4a, 5a, 6c, 7b, 8a, 9b, 10a, 11d, 12d
How did you score on our quiz? We hope you gained some information that will help you reduce dental erosion and preserve your teeth's vital protective enamel.
Contact us today to schedule an appointment or to discuss your questions about acid erosion of teeth. You can also learn more by reading the Dear Doctor article, "Dental Erosion."