Posts for tag: tooth decay
By South Lyon Dental Group, PLC
January 03, 2020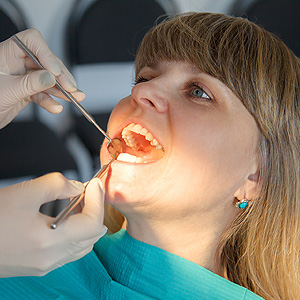 Since the late 19th Century, dentists have used established protocols to successfully prevent and treat tooth decay. But there've been changes to this approach the last few years to improve its effectiveness, changes we now refer to as Minimally Invasive Dentistry or MID.
The older approach for treating dental caries (tooth decay) follows the protocols established by Dr. G.V. Black, considered the father of modern dentistry. Black advocated removing not only decayed structure but also some of the healthier but vulnerable portions of a tooth, to avoid further decay and make the tooth easier to clean. This resulted in larger fillings, although they've become smaller as dental techniques have advanced.
MID, on the other hand, aims to remove as little tooth structure as possible while still effectively treating and preventing future decay. To achieve that goal we begin first with a complete assessment of a patient's individual decay risk, known as Caries Management By Risk Assessment (CAMBRA).
With CAMBRA, we're looking at other factors besides individual tooth health: a patient's hygiene, lifestyle and dietary habits; the types and amount of bacteria present; and the quality of saliva flow, needed to neutralize mouth acid. With these the results we develop a customized prevention and treatment strategy.
MID also focuses on detecting dental caries as early as possible. Besides traditional x-rays, we're beginning to use other methods like dental microscopes, laser fluorescence, infrared photography or optical scanning. Early detection leads to early intervention, and with techniques that are much less invasive than the traditional approach.
The new approach also changes how we repair decayed teeth. We're increasingly using air abrasion, a technology that uses fine particles in a pressurized air stream to remove softer decayed tooth material and less healthy structure than the traditional dental drill. We're also using composite resin and other advanced materials for filings: these tooth-colored materials are stronger than previous versions and are quickly taking the place of metal amalgam, requiring less structural removal to accommodate them.
MID's core principles are early disease detection, proactive prevention and treatment with less structural removal. With this enhanced approach to effective dentistry, we're keeping your teeth healthy with minimal discomfort, lower costs and less long-term impact.
If you would like more information on the benefits of the MID approach, please contact us or schedule an appointment for a consultation.
By South Lyon Dental Group, PLC
January 18, 2019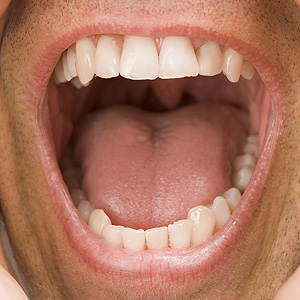 We often don't realize how important something is until it's gone. Like saliva: you're usually not aware that it's cleaning the mouth, neutralizing mouth acid or helping with digestion. But that could change if your saliva flow drops below normal: your health may soon suffer with your mouth taking the brunt.
In particular, reduced saliva flow increases your risk for tooth decay and periodontal (gum) disease. Both diseases are linked to oral bacteria. While many of the myriad strains in the mouth are beneficial, a few bacteria can infect and inflame gum tissues. Bacteria also produce acid, which can soften and erode enamel and make the teeth more susceptible to decay.
Saliva inhibits bacteria in a number of ways. It first clears the mouth of leftover food so not as much stays behind to form bacterial plaque, a thin film of food particles that builds up on teeth. You still need to brush and floss daily to remove plaque, but it's less effective without saliva's cleansing action. Saliva also contains antibodies that destroy disease-causing bacteria and other organisms, which keeps their populations in the mouth low.
One of saliva's most important functions, though, is buffering acid. The mouth's ideal pH level is neutral, but many foods we eat can cause it to become more acidic. Even a slight acidic rise after eating can soften the minerals in enamel. But saliva goes to work immediately and usually restores normal pH within a half hour to an hour. It also aids in re-mineralizing the enamel.
For these reasons, it's important for you to find out the cause of chronic dry mouth and treat it. If it's a side effect of your medication, talk to your doctor about an alternative, or drink more water before and after you take your dose. Certain products can also stimulate saliva flow, like chewing gum with xylitol, an alcohol-based sweetener that has dental health-protecting properties too.
Although you often don't notice this unsung bodily fluid swishing in your mouth, it's important that you take care of it. Keeping your saliva flowing will help ensure better oral health.
If you would like more information on the importance of saliva to health, please contact us or schedule an appointment for a consultation. You can also learn more about this topic by reading the Dear Doctor magazine article "Saliva: How it is used to Diagnose Disease."
By South Lyon Dental Group, PLC
February 03, 2018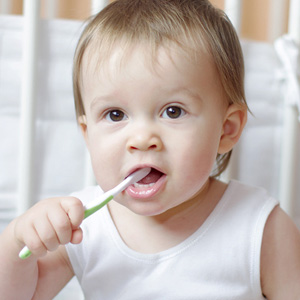 From the moment your child's first tooth appears, usually between six and nine months, you need to be concerned about Early Childhood Caries (ECC). This particular form of tooth decay can have a devastating effect on primary (baby) teeth and lead to their premature demise. Losing one before its time could adversely affect how the future permanent tooth comes in.
You can help prevent ECC with daily brushing and cleaning, regular dental visits (beginning around their first birthday) and limiting the sugar they eat. Here are 3 more things to consider for boosting your prevention efforts.
Breastfeeding. Pediatricians generally recommend breastfeeding if possible for a baby's overall health, including dental development. And although breast milk contains fermentable carbohydrates that boost bacterial growth, it no more promotes tooth decay than similar foods and beverages. That said, though, once the child begins to eat and drink other foods and beverages, the combination of sugars in them and breast milk could increase the bacteria that causes ECC. This is another good reason to wean the child from breast milk as they begin to eat more solid foods.
Bottles and pacifiers. It's quite common for parents and caregivers to soothe a fussing or crying baby with a bottle filled with formula, milk or juice for sipping, or even a pacifier dipped in jam, sugar or some form of sweetener. But these practices can create an environment that promotes high acid production from bacteria feeding on the sugars. Instead, avoid giving them a "prop-up" bottle filled with liquids containing sugar and try to limit bottle use to mealtimes. And provide them pacifiers without sugary additives if you use them.
Medicines. Children with chronic illnesses or other needs often take medication containing sugar or with antihistamines that reduce the flow of acid-neutralizing saliva. If the medications can't be altered, then it's extra important for you to practice diligent, daily hygiene to reduce the effect of higher mouth acid.
If you would like more information on dental disease prevention in babies and young children, please contact us or schedule an appointment for a consultation. You can also learn more about this topic by reading the Dear Doctor magazine article "Age One Dental Visit: Why it's Important for Your Baby."